HostPapa Hosting Review A few years ago, endorsing HostPapa with a clear conscience would have been a struggle. However, recent observations have revealed some positive changes, though not substantial enough to propel HostPapa to the forefront. The host still lingers in the middle of the pack, with a mix of mediocre aspects and a few unsettling discoveries that prevent it from securing a higher position on our recommendation list.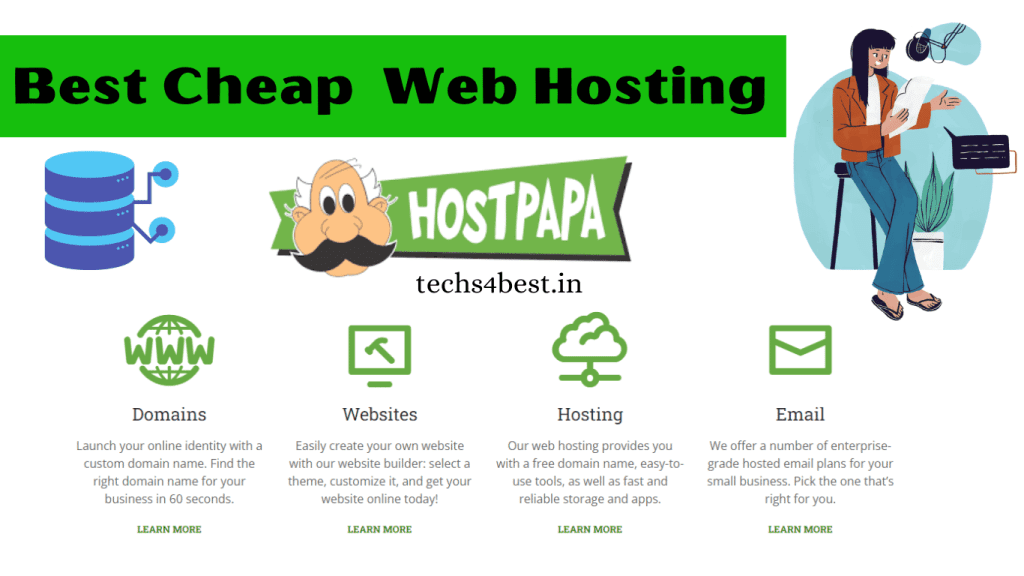 HostPapa positions itself as an affordable hosting provider targeting small business owners. Despite marketing efforts geared towards this demographic, it offers a standard range of plans suitable for both small and large projects. The hosting options include shared, managed and unmanaged WordPress, VPS, and reseller plans.
With its endearing mustached logo and family-centric branding, HostPapa aims to create a sense of belonging. While this approach adds a touch of charm, the actual performance of the host doesn't significantly differ from other mid-tier providers.
HostPapa Web Hosting
HostPapa is a Canadian web hosting company that has been providing hosting services since 2006. They offer shared, VPS, dedicated, and WordPress hosting plans with a focus on affordability, ease of use, and quality support. In this 2023 review, we'll take an in-depth look at HostPapa's key features, performance, pricing, and support to see how they stack up against the competition.
Features Of HostPapa Web Hosting
HostPapa provides all the standard features you'd expect from a shared web hosting provider. All plans include unlimited monthly bandwidth, email accounts, MySQL databases, and SSL certificates. Hosting features include easy one-click installs for over 400 applications, including WordPress, Joomla, Drupal and more.
Performance Of HostPapa
HostPapa uses top-tier data centers powered by an enterprise-grade server infrastructure and network. All shared hosting plans come with SSD storage for faster page loads. Independent third-party tests give HostPapa excellent scores for uptimes and fast page load speeds.
HostPapa uses Cloudflare CDN on all plans, with Railgun optimization for WordPress sites. This improves performance by caching static content across global points of presence. While not the fastest shared hosting option, HostPapa's performance is above average.
UptimeRobot
HostPapa ensures a 99.9% uptime, a standard commitment shared by many hosting providers. However, our discovery revealed an even more impressive 30-day overall score of 99.98%. This pleasantly surprised us, especially considering the somewhat average experience we had encountered up to that point.
Pricing Of HostPapa
One area where HostPapa shines is competitive pricing. Their starter Starter plan begins at just $3.95 per month for the first term. This includes 100GB storage, 500 email accounts, and support for one website. Their Business plan at $4.99/month is the best value, ideal for most small business sites. WordPress hosting plans start at $6.95 per month.
Purchase HostPapa Hosting – Click here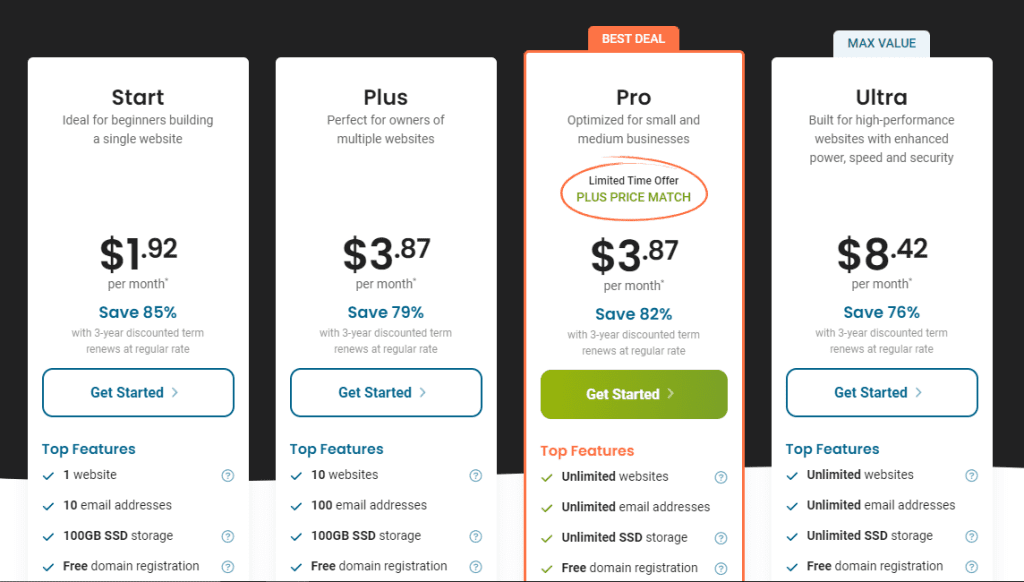 Extra Features Of HostPapa
Free website transfer
Cloudflare CDN
One-on-one training
Free SSL via Let's Encrypt
cPanel Control Panel
Starter Website Builder
24/7 support
30-day money back guarantee
How is the Customer Support Of HostPapa?
HostPapa offers comprehensive support through its round-the-clock Customer Care Centre. This centralized hub provides access to various resources such as the Knowledge Base, Video Tutorials, Live Chat for direct interaction with customer support, and Network Status updates. Delve deeper into the interface, and you'll discover a range of guides designed to help you integrate additional features into your website, though some may involve a corresponding purchase.
For targeted inquiries, the Knowledge Base stands out as the ideal starting point, offering a wealth of support articles thoughtfully organized by topic.
SiteCountry Web Hosting – Click here
Our Expert Opinion On HostPapa Hosting
HostPapa stands out as a top-tier web hosting service, despite being a relatively lesser-known provider in the industry. With competitively priced plans, HostPapa easily competes with and surpasses some of the major players in the field.
What sets HostPapa apart is its commitment to personalized support and training. New customers benefit from 30-minute consultations, ensuring they receive assistance in building their websites. The company prides itself on responsive customer agents who provide on-demand assistance.
Claim Your Free Fire Rewards – Claim Now
Moreover, HostPapa goes beyond basic hosting services by offering a range of comprehensive add-ons at every subscription level. Alongside features such as a free domain name, business emails, and stellar customer support, HostPapa includes a complimentary website builder. This tool empowers users to swiftly establish and launch their websites with ease.